Just a small update in here....
KrautScientist said : "I love everything about this guy except for the head -- it's just way too big and makes the model veer dangerously into comic territory, of you ask me. Replace the head, and you have a true winner on your hands. Just my two cents, of course ;)"... So mate, I've listen !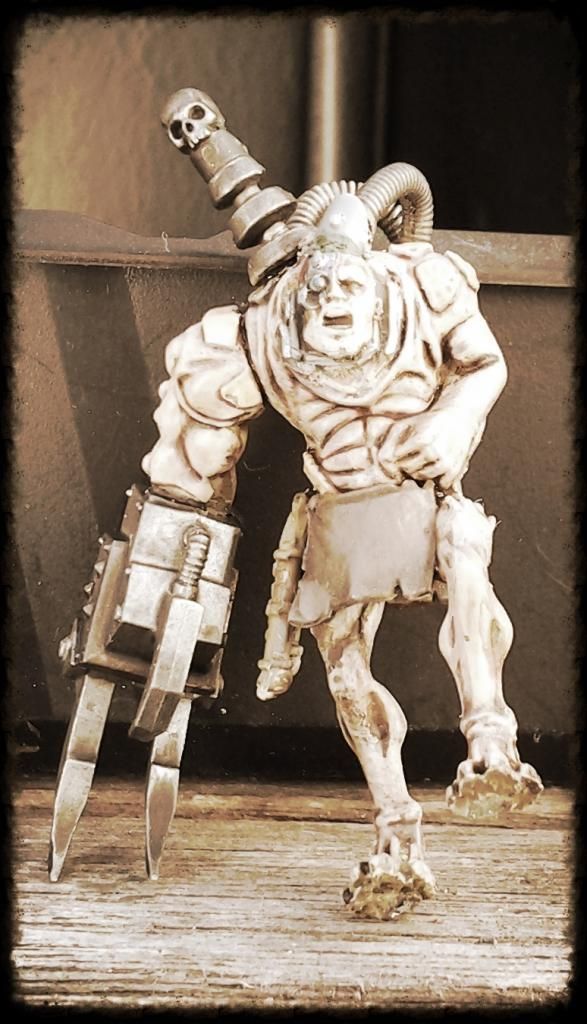 Now, here's a killer face. An other clockwork psychopath is born.
Thank you for reading